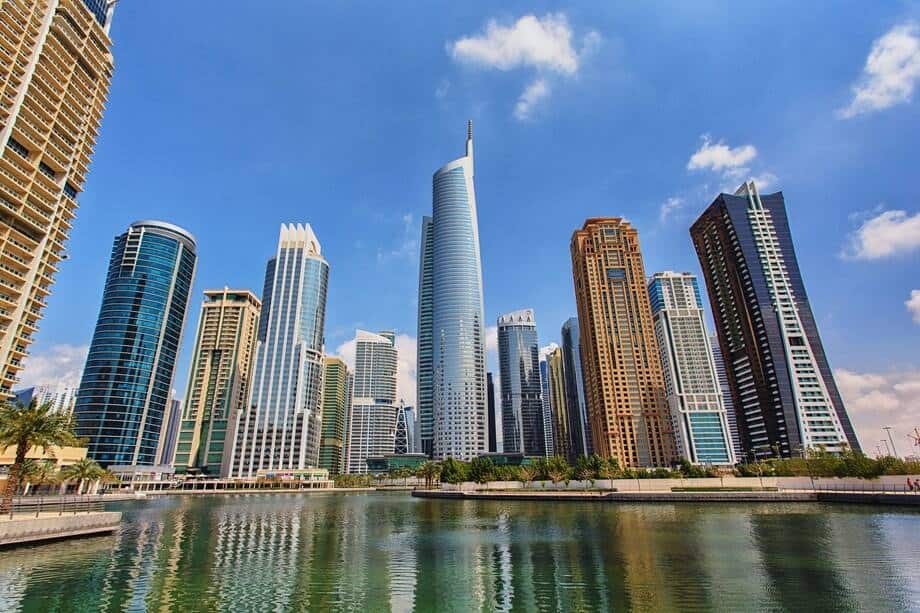 Jumeirah Lake Towers (JLT) is a popular residential area in Dubai, known for its impressive architectural designs and vibrant lifestyle. Comprising 87 high-rise towers, including both residential and commercial buildings, JLT has become a sought-after destination for professionals, families, and investors.

The architecture of Jumeirah Lake Towers is a striking blend of modern and contemporary styles. The towers, designed by some of the world's leading architects, feature sleek glass facades and innovative designs that showcase the height of modern urban living. The residential towers are organized into 26 clusters, each named after a precious stone or metal, which lends an air of sophistication and elegance to the community.

One of the key architectural features of JLT is its strategic layout, which revolves around three artificial lakes - Lake Almas West, Lake Almas East, and Lake Elucio. The waterfront setting, combined with the meticulously planned green spaces and walkways, creates a serene and picturesque environment for residents to enjoy. The lakes and parks also serve as natural focal points, promoting social interaction and fostering a sense of community among the residents.


Amenities in Jumeirah Lake Towers


Jumeirah Lakes Towers (JLT) is a mixed-use community consisting of residential, commercial, and retail spaces. The development is organized into 26 clusters, each named after a precious stone or metal. These clusters create the various sub-communities within JLT, providing a diverse range of housing and office options for residents and businesses. Each cluster generally contains three high-rise towers, with a mix of residential and commercial buildings. The Jumeirah Lake Towers Park is situated at the heart of the community.

Each cluster within Jumeirah Lakes Towers has its own unique character and appeal, offering a variety of residential and commercial properties, amenities, and facilities. This diverse range of options caters to the different preferences and needs of residents and businesses, making JLT a vibrant and inclusive community in Dubai.


Amenities at Jumeirah Lakes Tower
Pictures of Jumeirah Lakes Tower
Dubai's most desirable destination.
Jumeirah Lakes Tower is located only 15 minutes away from Dubai's major social hubs and amenities.
Popular Properties
Properties in Jumeirah Lakes Tower