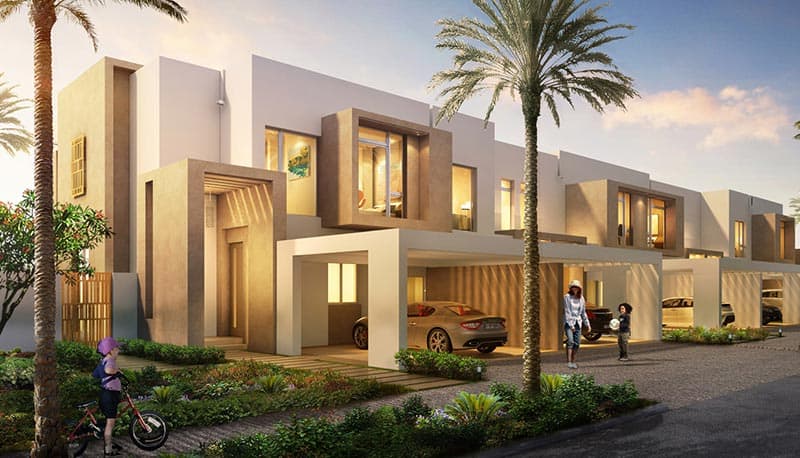 Located in the middle of Dubai, Arabian Ranches is a prestigious suburban development known for its peace and modern conveniences. It's a great place to visit if you're looking to relax in style while still having plenty of exciting opportunities to do so.

Beginning with Arabian Ranches 1, this affluent community has since expanded with the equally magnificent Arabian Ranches 2 and the newest addition, Arabian Ranches 3. These communities, with their beautiful townhouses and luxurious villas, have become shorthand for high-quality housing.

Those in search of a luxurious lifestyle will be drawn to Arabian Ranches Dubai, where beautiful architecture and verdant gardens coexist. The Polo Homes are well-known in the region for providing unrivalled privacy and luxury.

Aspiring buyers can look at a number of Arabian Ranches villas for sale in the area surrounding Arabian Ranches 2 Dubai. Each property displays careful craftsmanship that demonstrates a dedication to excellence and beauty. The Samara Villas Arabian Ranches are a stunning collection of homes with complex detailing in a Spanish style that will appeal to those who are interested in such an architectural style.

The Arabian Ranches 3 location is ideal because it is near the city's most important tourist attractions. The term "asphalt" refers to the use of a variety of materials in the construction of a building.

There is a wide selection of both single-family homes and townhomes for sale in Arabian Ranches, catering to those in search of a more compact yet still beautiful living arrangement. The Arabian Ranches Saheel Gate 1 is only one example of the area's tight security, which provides inhabitants with peace of mind.

The recreational opportunities in this remarkable place are another distinguishing feature. The Arabian Ranches Golf Club is located near the center of the community, where locals can play a round on the immaculate fairways.

When considering where to live in Dubai, Arabian Ranches always ranks high thanks to its convenient location, wide range of available properties, and high quality of life enhancements. No matter what style of home one is looking for—a villa or a townhouse—Arabian Ranches has something for everyone.
Amenities at Arabian Ranches
Pictures of Arabian Ranches
Dubai's most desirable destination.
Arabian Ranches is located only 15 minutes away from Dubai's major social hubs and amenities.
Popular Properties
Properties in Arabian Ranches