About Castles Plaza
Whether you're buying, selling or renting, we can help you move forward.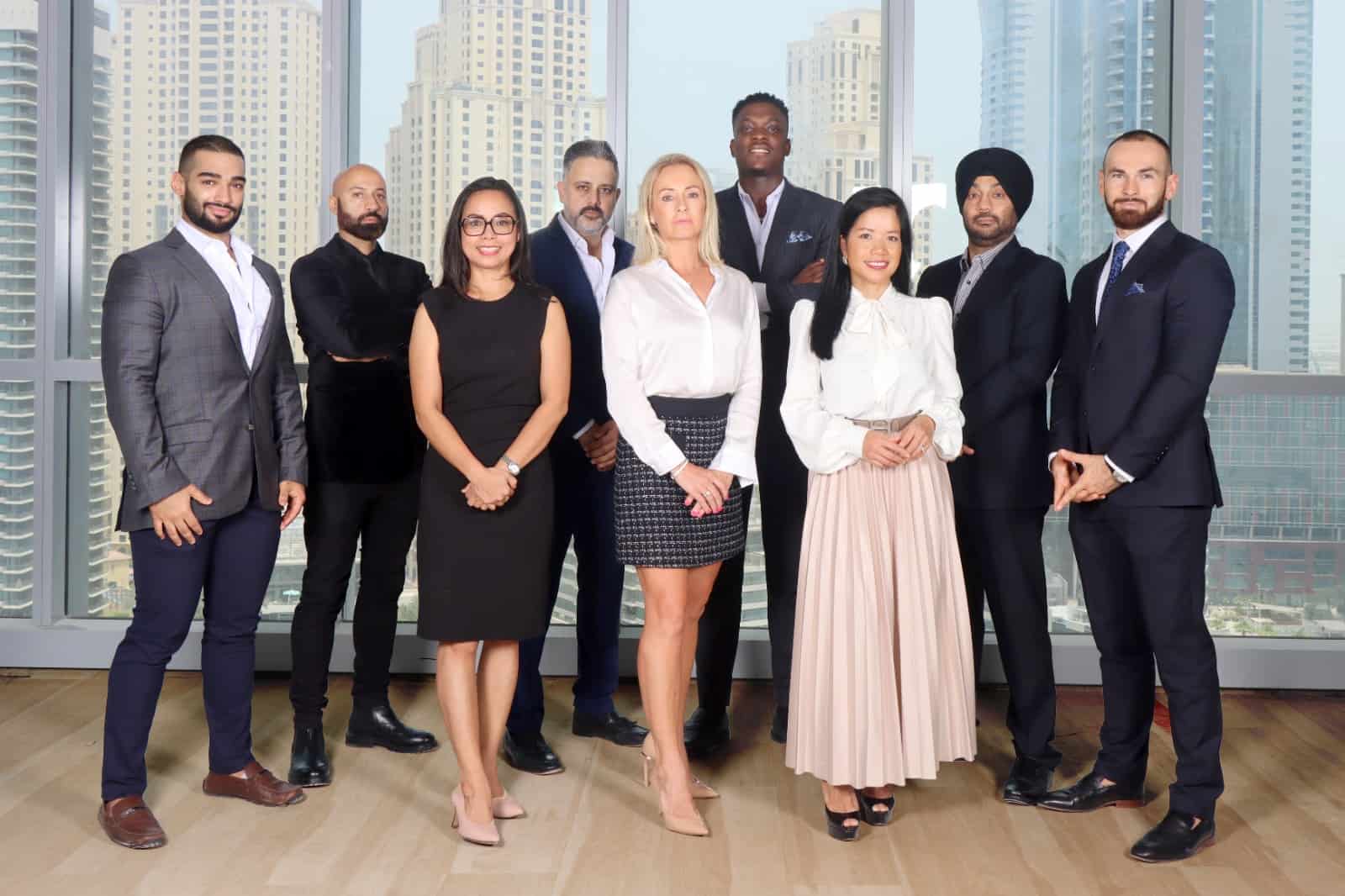 Castles Plaza Real Estate is a reputable realty firm based in Dubai, offering exceptional customer service from seasoned industry professionals since its establishment in 1996.
Our primary goal is to provide unparalleled service that prioritizes transparency, engagement, and awareness of your property requirements throughout the entire transaction process.
In today's competitive market, we constantly evaluate internal structures, economic trends, and data to ease buyer apprehensions and seller frustrations and ensure a positive outcome for all of our clients.
With a combined experience of 35 years in the United Kingdom, U.A.E., and Russia, our adept management team trains Castles Plaza Real Estate staff to deliver comprehensive customer benefits while maintaining strict ethical standards.
Why Choose Us
We had a vision. We were more aware than anyone just how much the real estate market had changed in this part of the world and we wanted to be better; we wanted to provide a service that offered a difference and gave our customers real choice in their decisions.
Castles Real Estate was established in 1996; within two years the rental market in Dubai had started booming so the company grew rapidly. It was at this time that the company changed hands, moving under the guidance of Amarjeet Singh, who brought to the table years of reality experience. Since then Castles Real Estate has established itself as a dynamic company that provides a comprehensive range of services to cover all types of property transactions, within both the commercial and the residential freehold markets. Incorporated under UAE Law and regulated by Dubai Government Legislation, the company has dedicated brokers chosen for their intimate knowledge of different aspects of the Dubai property market, giving clients access to unbeatable local real estate expertise.
The company currently has a staging of over 40 people including professionally qualified consultants who offer buying, selling and rental services to clients, specializing in freehold properties in Dubai, Castles Real Estate continues to work largely with master developers, namely Emaar, Nakheel and Dubai Properties.
During the economic downturn, Castes Real Estate was relatively unaffected, owing to their minimal exposure in the market and their history of working only with the top master developers. This relationship helped them to assist clients in consolidating their portfolios, thereby further enhancing their credibility and trust in the market.
Castles Real Estate has been a part of the huge and fast moving property market in Dubai for over 22 years. Throughout that time, Castles has maintained a reputation for competence and integrity in serving its clients and customers. The unique talent of the company is the application of creativity in the solution of complex real estate problems. This creativity is derived from a combination of education, experience and local knowledge in the fairly new property market in Dubai.
The company's motto is 100% client satisfaction and all their efforts are geared towards winning customer confidence. In line with this motto, honest and transparent customer relations from the core philosophy of the agency and their volume of transactions and loyal client base stand treatment to their reputation in the market. In their aim to provide extended customer service to their clients, Castles Real Estate has partnered with leading service vendors and value-added partners to meet their clients' after-sales needs as well. Their portfolio of value-added services extends from secondary and primary market sales to investment and financing support, from full legal advice to assistance in registration of offshore companies, managing governmental services, property management and even interior design options. A key USP of Castles is their willingness to allow buyers and sellers to meet during the process of property transactions, something discouraged by most other brokerages. This straightforward approach assures clients of the transparency of the transaction, with no hidden fees or agendas, and further succeeding in reaffirming faith in Castles Real Estate, leading to repeat business and a strong network of referrals.
Whether you are looking to buy, sell or invest; clients choose Castles Real Estate because of their high level of professional conduct and outstanding skill with which business is transacted. The range of properties administered in the UAE includes showrooms, offices, villas, apartments & full buildings. Castles Real Estate offers clients a unique long and short-term property investment capacity that is geared towards building the clients' property portfolio with minimum risks and without overloading their budget. The company currently lists around 750 properties across their real estate leasing and sales divisions. Now in an aggressive growth phase, the company is optimistic about the future of real estate in Dubai, and in line with this vision, Castles Real Estate is planning to diversify into additional services like Property Management as well as turn developers of projects.

Fill in the form with your details below and one of our qualified agents will get back to you at the earliest.